22.04.2021
Share your opinion and contribute to the future Interreg Aurora programme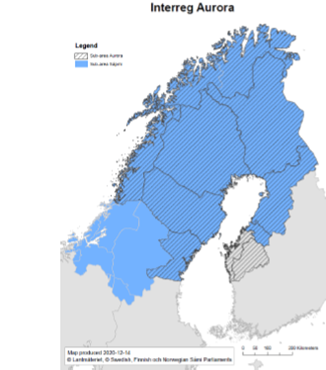 Public hearing concerning the Interreg Aurora programme draft, and the draft of the Strategic Environmental Assessment (SEA) is open now. You will have the possibility to share your opinions in an online survey and in information events.
The public hearing process takes 30 days and its open due to May 20, 2021.
Feedback will be passed on to the Joint Programming Committee and the programme will be finalized based on this.
Interreg Aurora-programme invites you also to Information events (online) in each programme country.
In Finland information event is on 5 of May in afternoon.
More information and registration is open on our web page.
https://www.interregnord.com/share-your-opinion-and-contribute-to-the-future-interreg-aurora-programme/
Read news from the Aurora program's co-ordinators
https://www.interregnord.com/news-from-programme-coordinators-interreg-aurora-2021-2027/?fbclid=IwAR3Y8zdaKjVpHz6F5oHgfvboHDMQ-EyV2JuKM0gBOZf_kRFFhcSFtmd_gC4