The RDI actors of the Oulu Region are continuously preparing regional, national and international RDI project applications and looking for opportunities to join project consortiums with the aim of advancing digitalisation and automation of the agri-food value chains. The topics of interest include, but are not limited to traceability and food safety in food value chains, collection and utilisation of data throughout food value chains, and digitalisation and automation of food production processes.
Priority areas of regional organisations in relation to agri-food value chains:
Council of Oulu Region

support and coordination in processes and regional financing

Oulu University of Applied Sciences

Developing the processing of data accumulated in production processes via artificial intelligence and machine learning. Automation of production processes using e.g. robotics. Developing and experimenting with new solutions in cooperation with Arctic Drone Labs and PrinLab or the Development Laboratory for Printed Intelligence.

Developing business operations and profitability of food value chains.

Promoting:

energy self-sufficiency solutions, e.g. hybrid power generation systems of biomass, wind and solar

rural hybrid energy solutions in particular

biogas production and use

Climate-smart agriculture as a promoter of biodiversity and circular economy. Nutrient recycling and organic fertilizers.

Multiple use of forests and the role of forests in the green transition.

Integration of student resources into RDI activities and updating education via RDI collaboration results.
Centria University of Applied Sciences

Develops, tests and demonstrates digital solutions in many business areas, particularly in agriculture. Main topics in research are:

IoT solutions with new sensors (NIR nutrient analysis, mmWave radars, UWB etc.)

Communication; sensor networks, 5G (mobile base stations with MEC available), ISOBUS and EFDI communication, data spaces and connectors

UAV/UGV solutions for autonomous missions, pilot license training and new drone HW platforms and payloads

Cybersecurity, data analytics and AI

Long experience in European projects (Horizon, ECSEL/KDT, Eureka, Interreg etc.), also as coordinator
ProAgria Oulu /Rural Women's Advisory Organization

Providing an extensive network of specialists and a wide range of services targeted at rural enterprises. The enterprises vary from farms to other rural businesses – from farm to fork.

Our strengths include the close access to both farmers and agroindustries. We provide a valuable resource for multi-stakeholder initiatives. In international projects, we represent the Northern European perspective with our extensive experience.
For more information and inquiries, please contact:
Our region is currently a member of e.g. the following international partnerships and networks: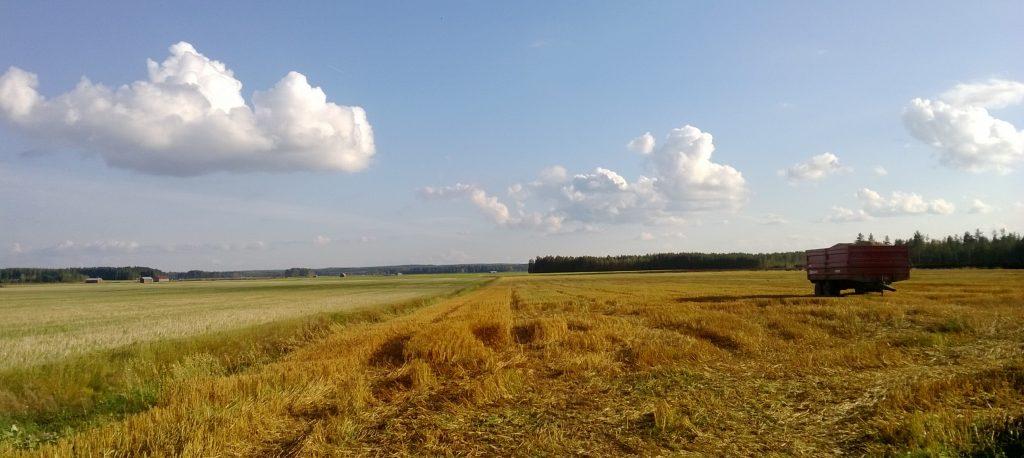 Partnerships of the EU's Smart Specialisation Platform for Agri-Food: